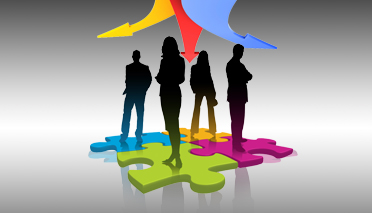 Today's high tech industries are creating products and technologies that were unheard of only a few years ago. These technologies make perfectly good sense to the developer but are difficult to explain to a potential client. Explaining difficult products and procedures is where Imagination Unlimited really shines. We call is Technical Marketing and it is something we have been doing since 1988. Our award winning videos and marketing collateral have described everything from complex intelligent manufacturing to reinforced cement mixing; and from automated window shades to advanced military simulators. Call us today so we can develop and a marketing plan that will make your system or service easily understood.

Trade Shows
Imagination Unlimited is very well acquainted with the trade show industry. Whether it is creating a video for your booth or designing and building your entire exhibit from the ground up. In the past Imagination Unlimited has been involved in many trade shows and has gained a notable reputation in the trade show industry.

Call us today so we can discuss your plans for your upcoming trade shows.
Layout and Paste Up
Imagination Unlimited is prepared to support all of your graphic needs. We can develop a print advertisement, brochure or magazine cover that you can be proud of and that gets you noticed. Just imagine a consistent look and feel through all of your companies' collateral, which is just what you will get with the graphic professionals at Imagination Unlimited.
Logo Design
Nothing is more important that a consistent corporate identity and a logo is the first step in the process. At Imagination Unlimited we have developed numerous logos and corporate identity packages. Let us show you how we can integrate your ideas into a logo that sells.
Packaging
Now that you have this great product how will you package it? The staff at Imagination Unlimited can help you find just the right packaging that will showcase your product and make you stand out. Talk to us today about your packaging needs and let us show you the best options for your product or service.