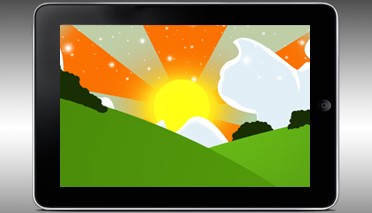 Imagination Unlimited has produced interactive multimedia presentations for a variety of customers. We produce dynamic and engaging multimedia presentations for delivery on CD, DVD, web and smart devices. If you need a multimedia presentation produced to support your sales, marketing or training effort then contact us today for a free quote.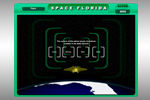 Space Florida
Imagination Unlimited was asked to develop a video game for a recent trade show where Space Florida was exhibiting. The purpose of the game was to get people into the booth to see their other displays. The object of the game was to have participants fly a space ship through the correct answer to a question that would test their knowledge of space program history. The game was deployed on several kiosks throughout the booth. The game was very well received and drew lines of attendees to the booth on each day of the show.
-Click picture to play the game for yourself and test your own space knowledge.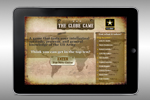 The Globe Game
The Globe Game was developed for the US Army Europe and was launched at the AUSA conference in Washington, DC. This game, which was deployed on 4 iPads, tests your knowledge of the different countries under the US Army Europe's command. Questions ranged from local customs to history. This iPad deployment highlights the use of the latest platforms for multimedia distribution.